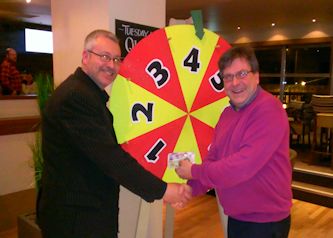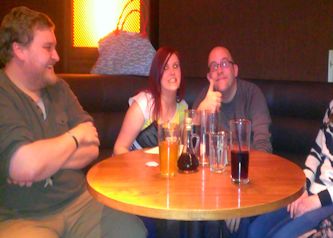 Steve Carpenter has been running regular
Quiz Nights around the Somerset & Dorset areas for over five years.

A Quiz Night in a Bar, Pub or Hotel is a great way of attracting business on one of the quieter nights of the week. A Quiz night can be weekly, fortnightly or even monthly and are great fun for regulars and may attract extra trade just when you need it.

Steve's Quiz Nights are totally self contained and as well as the questions, picture and music rounds. Steve will supply a sound system if necessary, along with entry forms, picture rounds and even pens.

The Quiz Night will normally last for around an hour and three quarters to two hours and a prize structure can be discussed. An entry fee for competitors can be charged which will help with the quiz costs and prizes as necessary.


Call or email Steve
now and he can give you details of how you could have a really successful Quiz Night at your venue.